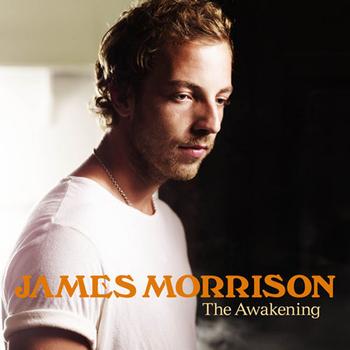 Preview The Awakening
Record Label:
Universal-Island Records Ltd.
7digital

What we said:

James Morrison's sending out some seriously mixed messages about his third solo effort. On the one hand, he's asserted that the album is about "being woken up to who I am as a person [and] who I am as an artist", and was informed by momentous personal events like the death of his father and becoming a parent himself. On the other hand, he's gone on record promising that "there's some funky didgeridoo going on". Mercifully, it transpires the two elements aren't combined. No, with a little help from Suede-guitarist-turned-superstar-producer Bernard Butler, on The Awakening Morrison manages to strike a balance between stripped-back guitar soul, as on the heartstring-tugging, Jessie J-starring 'Up', and uplifting, fluid grooves, as on the evocatively-titled 'Slave To The Music'.
| Track Number | Track Title | Track Length | Track Price/Buy Link |
| --- | --- | --- | --- |
| 1 | In My Dreams | 4:45 | |
| 2 | 6 Weeks | 3:13 | |
| 3 | I Won't Let You Go | 3:49 | |
| 4 | Up | 3:38 | |
| 5 | Slave To The Music | 3:24 | |
| 6 | Person I Should Have Been | 3:47 | |
| 7 | Say Something Now | 4:02 | |
| 8 | Beautiful Life | 2:42 | |
| 9 | Forever | 3:41 | |
| 10 | The Awakening | 5:10 | |
| 11 | Right By Your Side | 5:00 | |
| 12 | One Life | 3:19 | |
| 13 | All Around The World (Bonus Track) | 3:18 | |
Duration:

49:48
Genres:
℗ 2011 Universal Island Records, a division of Universal Music Operations Limited
© 2011 Universal Island Records, a division of Universal Music Operations Limited