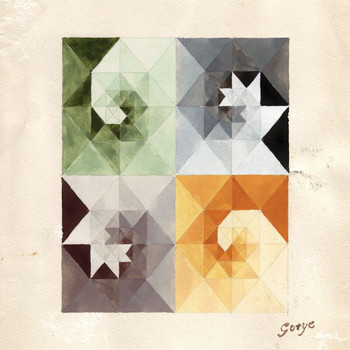 Preview Making Mirrors
Record Label:
Universal-Island Records Ltd.
7digital

What we said:

You may not think you're familiar with this Aussie singer-songwriter, but odds on you'll have seen footage online of five people performing his breakout hit, 'Somebody That I Used To Know', on a single guitar. Hell, with YouTube hits for that film having surpassed 50 million, and views of the official video now pushing 66 million, Gotye's a veritable viral superstar, and the name on everyone's lips. Or he would be, if only they knew how to pronounce it... Well, it's "go-tee-yay", folks, and we've made the deliciously quirky Making Mirrors our album of the week, so now there's no excuse for not spreading the word. You know what to do!
| Track Number | Track Title | Track Length | Track Price/Buy Link |
| --- | --- | --- | --- |
| 1 | Making Mirrors | 1:01 | |
| 2 | Easy Way Out | 1:58 | |
| 3 | Somebody That I Used To Know | 4:01 | |
| 4 | Eyes Wide Open | 3:11 | |
| 5 | Smoke And Mirrors | 5:13 | |
| 6 | I Feel Better | 3:18 | |
| 7 | In Your Light | 4:39 | |
| 8 | State Of The Art | 5:22 | |
| 9 | Don't Worry, We'll Be Watching You | 3:19 | |
| 10 | Giving Me A Chance | 3:07 | |
| 11 | Save Me | 3:53 | |
| 12 | Bronte | 3:14 | |
Duration:

42:16
Genres:
℗ 2011 Interscope Records, under exclusive license to Universal Island Records, a division of Universal Music Operations Limited
© 2011 Samples 'n' Seconds Records, under exclusive license to Universal Island Records, a division of Universal Music Operations Limited