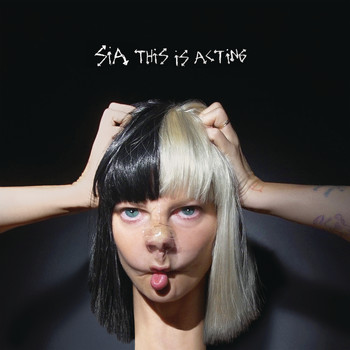 Preview This Is Acting
Record Label:
Monkey Puzzle Records/RCA Records
7digital

What we said:

Shifting close to a million units worldwide and spawning a smash hit single in 'Chandelier', 1000 Forms Of Fear revived Sia Furler's solo career in quite spectacular fashion. Just 18 months on, Adelaide's finest returns with a collection of songs she originally penned for other artists to perform. Adele, Beyoncé and Rihanna's losses are most definitely Furler's gain: tracks like 'Bird Set Free' and 'Alive' are as irresistibly anthemic as anything on 1000 Forms. If there is a trade off here, it's that Furler's emotional distance from the material means that This Is Acting sometimes lacks the depth of its predecessor. Regardless, it's an accomplished collection from one of the decade's most prolific and prodigiously talented pop songwriters.
| Track Number | Track Title | Track Length | Track Price/Buy Link |
| --- | --- | --- | --- |
| 1 | Bird Set Free | 4:12 | Not available separately |
| 2 | Alive | 4:24 | Not available separately |
| 3 | One Million Bullets | 4:10 | Not available separately |
| 4 | Move Your Body | 4:07 | Not available separately |
| 5 | Unstoppable | 3:38 | Not available separately |
| 6 | Cheap Thrills | 3:30 | Not available separately |
| 7 | Reaper | 3:38 | Not available separately |
| 8 | House On Fire | 4:01 | Not available separately |
| 9 | Footprints | 3:13 | Not available separately |
| 10 | Sweet Design | 2:25 | Not available separately |
| 11 | Broken Glass | 4:25 | Not available separately |
| 12 | Space Between | 4:48 | Not available separately |
Duration:

46:31
Genres:
℗ 2015 Monkey Puzzle Records, under exclusive license to RCA Records
© 2015 Monkey Puzzle Records, under exclusive license to RCA Records