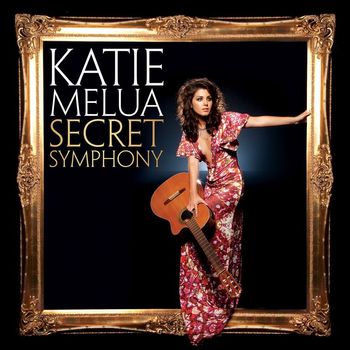 Preview Secret Symphony
Record Label:
BMG Rights Management (UK) Ltd
7digital

What we said:

Mums love Melua. Dads too. And aunties and uncles and sisters and brothers. Perhaps not the chap from The Kooks any more, but he definitely did once. Bizarrely, she's pretty popular with botanists too: apparently, a Dutch tulip breeder named a bloom after her. Hell, with multiple multiple-platinum-selling records under her belt, it's appears that music fans the world over are all pretty enamoured with the Georgian chanteuse. So there'll be plenty of folk cracking open the bubbly at the arrival of Secret Symphony, Melua's fifth studio album, which features covers of Françoise Hardy and Ron Sexmith songs, as well as brand spanking new material of her own.
| Track Number | Track Title | Track Length | Track Price/Buy Link |
| --- | --- | --- | --- |
| 1 | Gold In Them Hills | 3:31 | |
| 2 | Better Than A Dream | 3:10 | |
| 3 | The Bit That I Don't Get | 3:13 | |
| 4 | Moonshine | 2:42 | |
| 5 | Forgetting All My Troubles | 3:23 | |
| 6 | All Over The World | 2:56 | |
| 7 | Nobody Knows You When You're Down And Out | 4:33 | |
| 8 | The Cry Of The Lone Wolf | 3:59 | |
| 9 | Heartstrings | 2:54 | |
| 10 | The Walls Of The World | 3:25 | |
| 11 | Secret Symphony | 3:52 | |
Duration:

37:38
Genres:
℗ 2014 BMG Rights Management GmbH
© 2014 BMG Rights Management GmbH