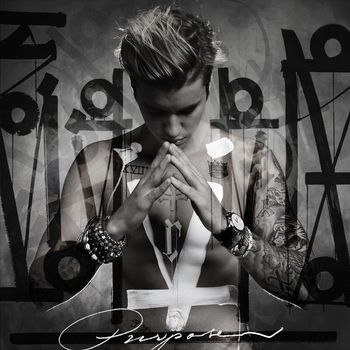 Preview Purpose (Deluxe)
Record Label:
RBMG/Def Jam
7digital

What we said:

Speaking with Billboard magazine at the start of November, Justin Bieber warned, "I wouldn't suggest being a child star. It's the toughest thing in the world." Certainly, the Canadian überstar has had a difficult time of it these past 18 months, witnessing every youthful misdemeanour splashed across the gossip rags and then gleefully dissected by the public. Conversely, just when the world's press is willing him to fail, the 21-year-old has shown his mettle with Purpose. From the tropical house of 'What Do You Mean?' to the dancehall-flavoured bounce of 'Sorry', this slick, forward-thinking set finds the 21-year-old making a seamless transition from tween idol to credible artiste. Best of all is the rippling R&B of 'I'll Show You', during which Bieber directly addresses the haters with, "You act like you know me, but you never will; but that's one thing that I know for sure – I'll show you."
Track Number
Track Title
Track Length
Track Price/Buy Link
1

Mark My Words

2:14
2

I'll Show You

3:20
3

What Do You Mean?

3:25
4

Sorry

3:21
5

Love Yourself

3:54
6

Company

3:28
7

No Pressure

4:47
8

No Sense

4:35
9

The Feeling

4:05
10

Life Is Worth Living

3:52
11

Where Are Ü Now

by Skrillex

4:10
Not available separately
12

Children

3:43
13

Purpose

3:30
14

Been You

3:19
15

Get Used To It

3:58
16

We Are

3:23
17

Trust

3:24
18

All In It

3:51
Duration:

1:06:19
Genres:
℗ 2015 Def Jam Recordings, a division of UMG Recordings, Inc.
© 2015 Def Jam Recordings, a division of UMG Recordings, Inc.